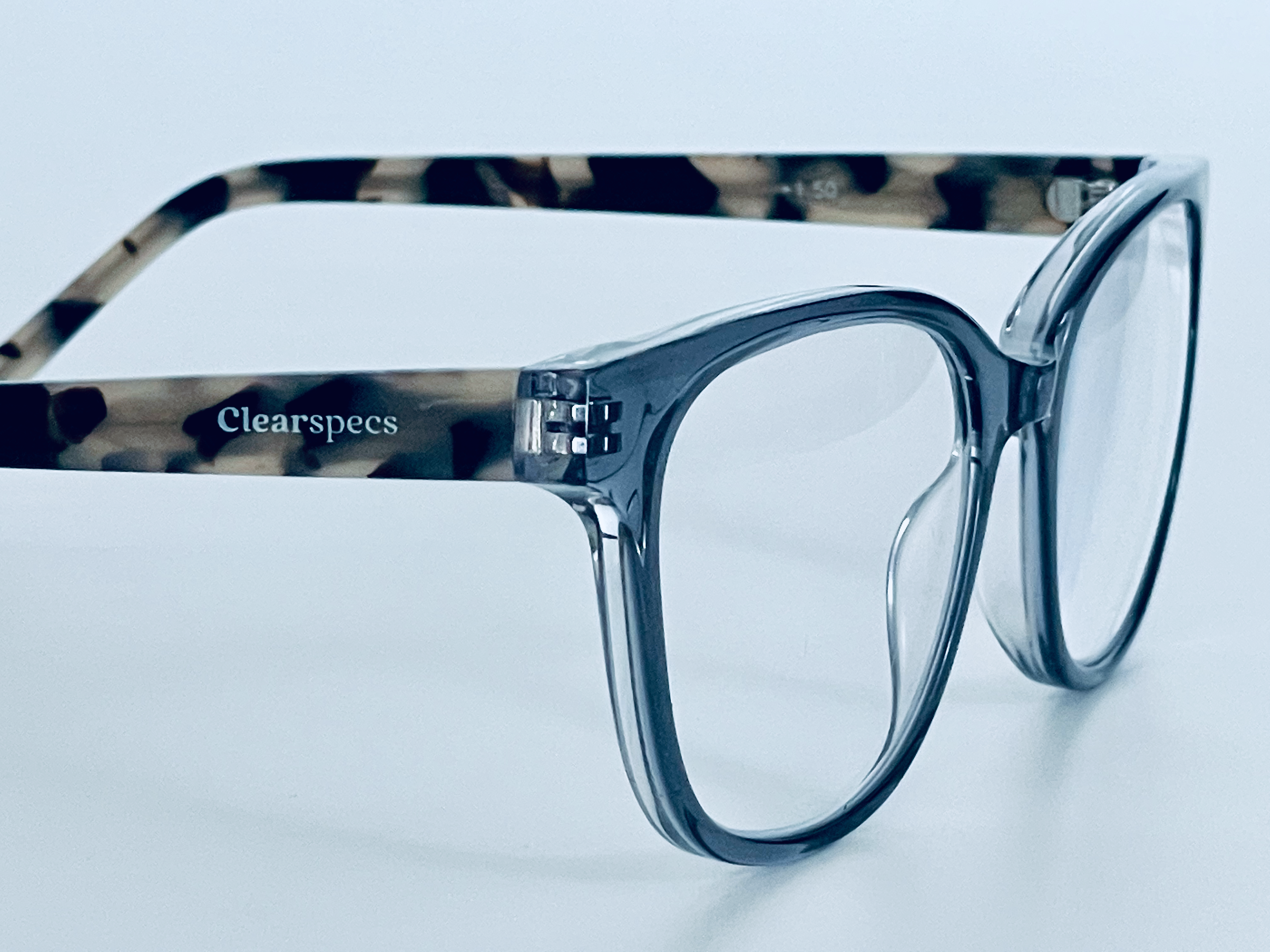 Isn't it time you treated yourself to really well-made pair of readers? We can't deny how tempting those $9.99 cheaters are on the end caps of every pharmacy and drug store in America. However, once you know the real differences between those and a pair of reading glasses made from highest quality materials, you'll wonder why your eyes don't deserve better.
Convenience at a cost
Readers that you can purchase on a trip to the drug store or grocery store are convenient but made from low grade materials. Let's talk about lenses. They are usually acrylic, which don't provide the clearest vision and can cause perception and color distortions, as well as glare. Overtime, this can cause a faster onset of other vision problems because your eyes are working harder, not smarter. Acrylic lenses also scratch easily…and not just because they end up in your purse with your keys, in a cup holder, or all the other places readers end up.
These inexpensive glasses also have generic frames. These are selected from a catalog of templates and are made of injected-molded plastic. This means they are more prone to break than durable acetate frames. You deserve frames that are unique to you, your beautiful face, and your unique personality.
When you think about how many times you pick up a pair of readers at the store and how many times they are lost, broken, or scratched beyond all belief, you've probably spent way more than what a luxury pair of readers actually cost!
Quality comes first
Our lenses are made from the highest quality polycarbonate. It's more flexible than glass and less likely to scratch from everyday wear and tear. We also have something that's unique to just us. Showerspecs® and Clearspecs have the same original anti-fog coating that's applied during production to BOTH sides of the lens. Try missing a spot when you're shaving now.
You don't have to have boring readers! Our frames are made in small batches from cellulose acetate from Italy. Read about the Mazzuchelli 1849 factory here.
We spent a lot of time on our frames creating three custom colors for  Showerspecs® and a range of classic and eye-catching colors for Clearspecs.
Acetate is also hypoallergenic and flexible yet stands up to more pressure. Our Showerspecs® frames also have an patented temple design that lets you hang them on a hook in your shower, so they don't need to be resting on top of your head or getting misplaced in the soap dish.
So, if you're tired of buying yet another pair of readers at the pharmacy that are just saying- "blahhh", make the investment and upgrade your readers to a pair that say- "ahhhh!" and stay with you, in the bathroom, or wherever your day takes you. Shop and virtually try on Showerspecs® here! And for everyday readers, try Clearspecs. They are anything but generic. They are innovative and original, just like you.