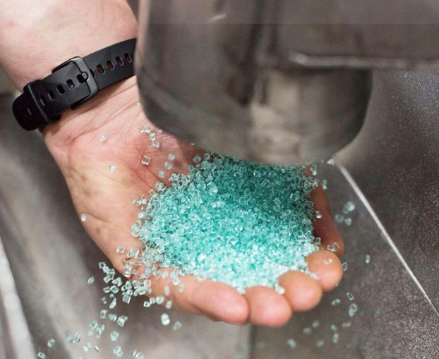 We're proud that our two lines of readers are made from Mazzucchelli acetate. So, what is it?
Mazzucchelli 1849 is a family business spanning six generations that has been holding true to their mission of excellence in innovation for three centuries. Their focus of tradition and craftsmanship has enabled them to become a key leader in the manufacturing and production of Cellulose Acetate.
When eyewear companies, like us, say that our frames are made from plants, we are technically telling the truth. Cellulose Acetate is a natural polymer made from renewable sources such as wood fibers and cotton linters. From these organic materials, the purest part of cellulose is withdrawn and taken on a meticulous journey to produce the acetate sheets that eyewear frames are cut from. These sheets are renewable, non-petroleum, plant-based material that can be produced in a vast range of transparent, milky, solid, or multiple colors.
In 1849, this tiny factory that began manufacturing buttons and combs has held to their tradition with a modernized outlook. Today, they produce for markets ranging from eyewear and fashion accessories to interior design to being on the forefront of advanced technology for safety, sports, and automotive industries. By holding true to their values of product innovation, direct contact with the customer, and brand strength, Mazzucchelli 1849 has become a key leader for the eyewear industry as well as a prestigious representative of Made in Italy.
Click here to watch a video on Mazzucchelli's production of Cellulose Acetate.