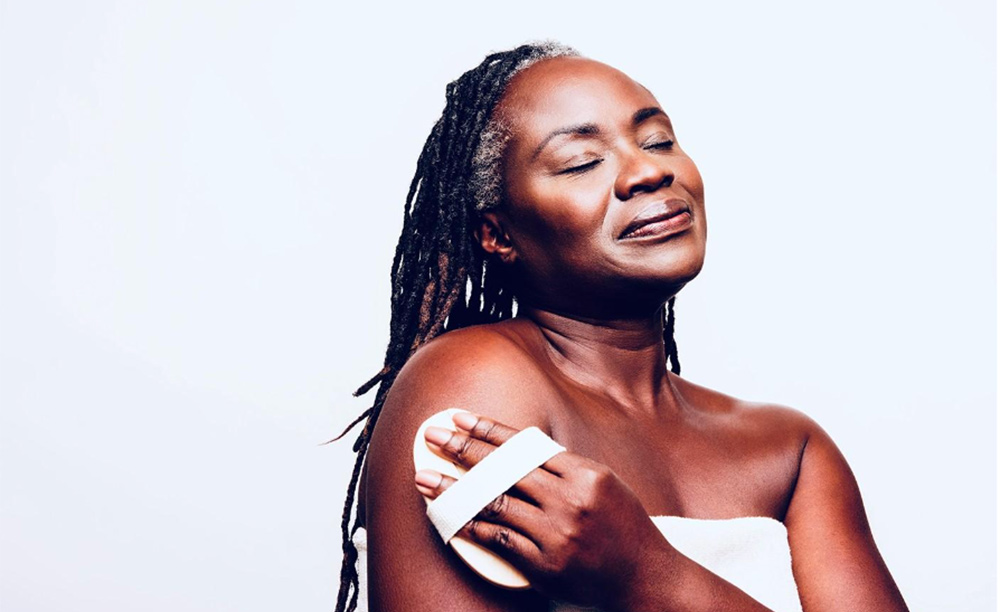 To us, self care means loving our body and deciding to take time each day to treat it well. Our days can be hectic with jobs, kids, or commitments. Our personal time in the shower might be our only time to chill out. Try these helpful ways that you can incorporate some self care while you're showering. We know time is a precious thing.
1. Dry Brush
While your shower is warming up, give dry brushing a try. Giving your whole body some dry brush love can exfoliate your skin, increase circulation, and promote healthy lymphatic drainage. Give yourself a little glow from the inside out!
2. Shower Mindfully
Try silencing your phone for the length of your shower to recharge, relax, and feel refreshed.
Use that time to wash away negative thoughts. Maybe that running water is a wiping a clean slate for you.
Thank your body and everything it does for YOU.
3. Aromatherapy
Turn your bathroom into an aromatherapy zone with essential oils to relax, relieve tension, or to invigorate your day. Diffuse, shower bomb, or put a few drops of essential oil right into your steamy shower. Try eucalyptus for congestion, lavender to relax before bed, or sweet orange oil to give an energizing boost to your morning. Now breathe…
4. Plants
Bring the outside into your bathroom. Having certain plants indoors can help naturally clean the air and purify by releasing oxygen. Plants can also make you feel more comfortable by reducing stress levels. Try adding a low maintenance plant like a fern, ivy, or spider plant to your bathroom and enjoy.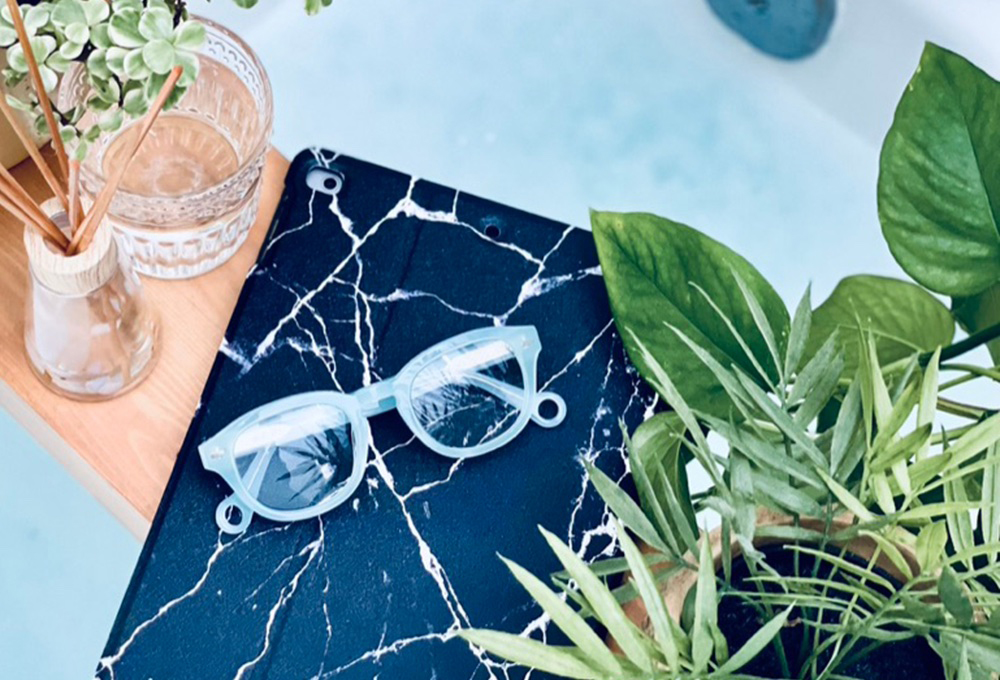 5. Body Care
Scrubs: Is a thirty-minute bubble bath unattainable? We feel you. Try a scrub! Whether it's store-bought, homemade or Epsom salt scrub, they all have benefits like removing dead skin cells and unclogging pores, brightening and evening out skin texture, or relieving pain and reducing inflammation.
6. Hair Treatment
Give your stunning strands some self care. We put our hair through a lot whether it's tied up in a bun most days, exposed to high heat styling tools, or it's been a while since getting a cut. Treat your locks to a deep conditioning hair mask or treatment. There are even recipes for making your own homemade conditioning mask.
7. Facemasks
Take five and treat your most sensitive skin to some TLC, your face! Apply an exfoliating, hydrating, or clarifying mask before or after your shower depending on what works for you. Your beautiful face deserves some self care no matter what age.